A wonderful Greek island that looks the best in black and white.
It is also known as Zante; that name was given by Italians which were residing on this beautiful Greek island in the past. A very picturesque piece of land in the Ionian Sea that was so badly destroyed by massive earthquake in 1953 and therefore you will not find any architectural pearls there was chosen by me as my holiday destination late September this year. To be totally honest, I have never been on my holidays in that month and believe me that was the perfect time to explore the island. Why? Firstly, there was no crowds at all, secondly the weather was just perfect; not too hot, not too cold. As locals told me, August was a month of massive heatwave; very difficult to bear. The water temperature was just on spot and you could have an impression it is warmer being in the sea that out. It just kept the Summer sun under the surface.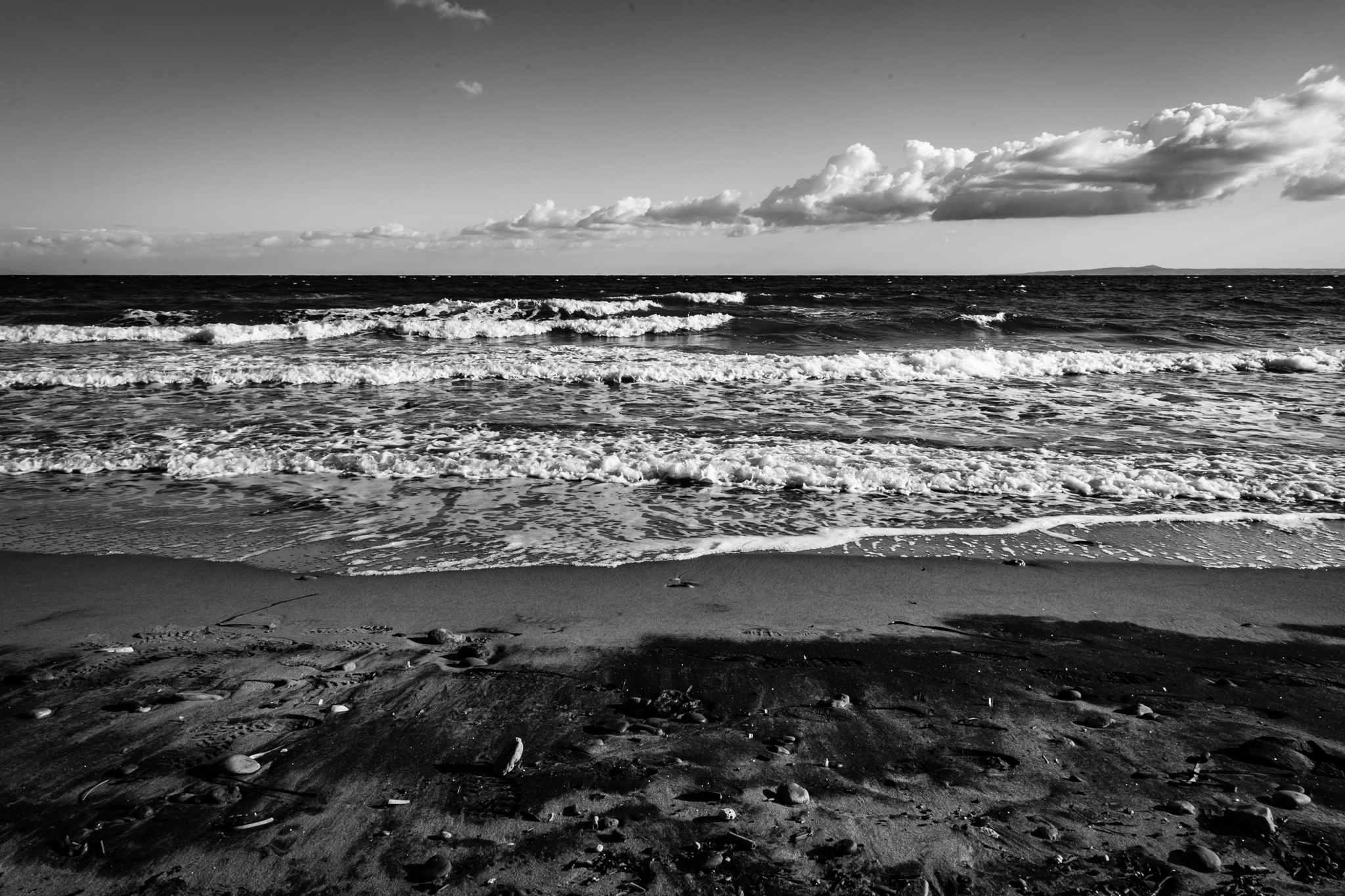 I have mentioned earlier – no crowds and that was the best. I was able to scroll along the coast on my own or with a newly met colleague – Michał and we hardly met any people on the beaches. Taverns, cafes were literally empty what allowed me to relax even more. Greek people was so nice and welcoming "with open arms" and served an amazing food like Pandora Fish or pork chop with the taste that I have never tried before. However, with no offense I am not aligned with their attitude to life, I just would not be able to live like that, especially after ten years spent in London and now in Krakow.
Every morning, I could see more and more. Therefore, I did walk around a lot: Daphne Beach, the church of Saint Nicolas The lights, shadows, bright and dark areas around me. The mother nature has shown to me the amazing colours that I saw last time in 2012 during photo workshop in Morocco however my imagination has dragged me towards black and white areas mixed with vast variety of greys. You would say he is crazy, how on earth can you admire the beauty of this island in black and white and I will tell you what a new colleague Anna told me:
"Greece in black and white photographs awakes some kind of fear, as in full colours it looks so calm and these black and white photographs gives me goose bumps"
I cannot help it to be frank – I find this type of photographs more interesting. If you want to see Zakynthos in full colour, just see somewhere else. My inspiration were the light, the scenery and ambition to show you how I saw the island when was being there. If you have a chance, book a few days off and head on to Zante. A pure pleasure.
Lastly, I would like to thank the following; Ania x 2, Ola, Michal, Przemek and Marcin. You have made my week there an amazing one.
Wojtek